SFX Magazine will be displaying at this years London Film and Comic Con. At this years show they have some great offers, displays and guest signings. Here is what is on offer over the weekend.

Subscribe to SFX for just £1 and you get a signed photo of Sarah Sutton from Doctor Who free along with a fantastic SFX goodybag, including T-Shirt latest issue, and more!!!
THE FIRST 200 WILL GET AN EXCLUSIVE HEROES PROMO POSTER!!!
The first 45 people to subscibe to SFX remember for just £1 will also receive with there goody bag
Exclusive Star Wars Pocket Model Tin Set worth over £30! These tins were Star Wars Celebration Europe Exclusives so if you missed it, now is your chance to get one!!
SFX GUESTS SAT
MARTIN FIRRELL

Martin Firrell, the Artist behind the Hero project that heavily features Nathan Fillion, will be with SFX all weekend. If your a Nathan Fillion fan, then you wont want to miss this.
WIN NATHAN FILLION PRINTS!
Only ten in the world - completely exclusive behind the scenes glimpse of the world's most important public art project - only way to get one is to come along to the SFX stand at LFCC. Check the website for more info. www.martinfirrell.com
SARAH SUTTON

Sarah Sutton from the classic Doctor Who series will be siging Autographs all day at the SFX stand
SUNDAY GUEST FROM 12 MIDDAY
NEIL GORTON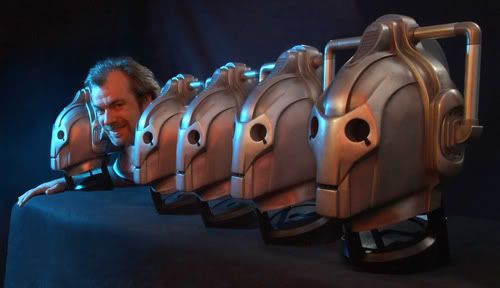 A VERY RARE APPEARENCE BY NEIL GORTON FROM MILLENNUM FX
Neil will be taking a break from the current filming of Doctor Who Series 4 and will be signing Autographs at the SFX Stand.
THE HARRY POTTER CAR.
Also at the stand all weekend will be a Ford Anglia as featured in the Harry Potter movies.
We look forward to seeing you at the SFX stand.