Okay, so when I went to my first ever Collectormania Event, someone on the forum was running a thing, where people that wanted to could send in or post a photo of themselves, which was then made into a printable download.
I could then print it off before I went to the con and could identify from my printed sheet by their photos. It also meant I had a reference of names to faces for some people before I went. It was quite fun and a good way or breaking the ice with some strangers.
As it doesn't look like anyone's set that up yet and there's so many people going it alone, I thought I'd organise it.
So basically, if you want to take part all you have to do is reply to this thread and fill in the following information, and post a pic of yourselves. The week before the con, I'll post up the file for downloading.
You don't have to give your age or location if you don't want to.
_

_

_

_

_

_

_

_

_

_

_

_

_

_

_

_

_

_

_

_

_

_

_

_

_-
Name:
Forum Name:
Age:
From:
Photo:
_

_

_

_

_

_

_

_

_

_

_

_

_

_

_

_

_

_

_

_

_

_

_

_

_-
Thanks,
Lizzi xx
_

_

_

_

_

_

_

_

_

_

_

_

_

_

_

_

_

_

_

_

_

_

_

_

_-
Name: Lizzi
Forum Name: Evie_Nitram
Age: 25
From: Sunderland, North-East England
Photo: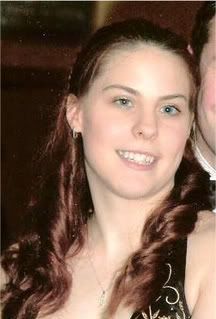 _

_

_

_

_

_

_

_

_

_

_

_

_

_

_

_

_

_

_

_

_

_

_

_

_-