We are pleased to announce our latest guest for Autographica:
Bordfunker Helmut Maros:
After a 66-day submerged trip, and a further run on the surface, U-977 arrived in Mar del Plata, Argentina on 17th August, and later surrendered to the US in Boston on 13th November 1945 three months later. Its activities during this period are unknown.
Bordfunker Helmut Maros: In 1945, Helmut was a 17 year old radio operator aboard U-977, a Type VII U-boat commanded by Kaleun Hienz Schaeffer. When the surrender order was received, Kaleun Schaeffer called the crew together to discus what to do. At this time the boat was off the Norwegian coast, and it was decided to ignore the surrender order and instead make a submerged run to South America and neutral Argentina. Those crewmen who wanted to return to their families in Germany were set adrift in a dinghy, and when picked up claimed to be the only survivors from U-977 which had sunk due to a technical fault.
With the Allies unaware that U-977 existed, the boat ran for Argentina, achieving that destination in what was, at the time, a record submerged endurance voyage of 66 days. Helmut remembers that by then the crew were 'all in a very poor state, having had little food and no fresh vegetables for weeks, and even our clothes were so damp that they were covered in mould'. Unfortunately the Argentinians merely handed the crew of U-977 over to the US authorities, so they became POWs anyway. Indeed, Schaeffer was accused of having conveyed high ranking Nazi war criminals (even Hitler!)and Nazi treasure to safety in South America before surrendering. This was actually nonsense, but the crew were interrogated at length and detained for considerably longer than normal.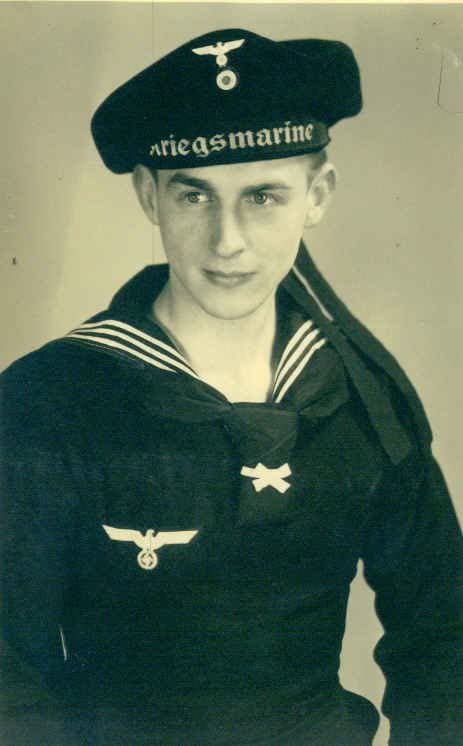 Photos Copyright Dilip Sarkar Archive