Hi peeps - I just wanted to drop by and say a big hi and thanks to everyone for a fun time at the GMEX - especially Emily and the Cosplay crew who looked after us so well (thanks for lending us the hairgrips too!

).
There were three Star Wars groups who come together regularly at events under a joint group called 'Docking Bay' - Fan Force (a website for the social side of Star Wars fandom), Rebel Legion (for the 'good guys' of the Star Wars saga) and The 99th Imperial Garrison (for the bad dudes of Star Wars!). We thoroughly enjoyed judging the cosplay contest too - but it was a tough decision - so many great costumes! Well done to everyone - great effort!
We had a great time interacting with some of the anime cosplayers and just wondered if anyone would like to work together again at one of the next SM events?
If you have any ideas or things that you think we could do together at an event then please feel free to drop them in here? We love to entertain the SM public and think we could have more fun and get more people involved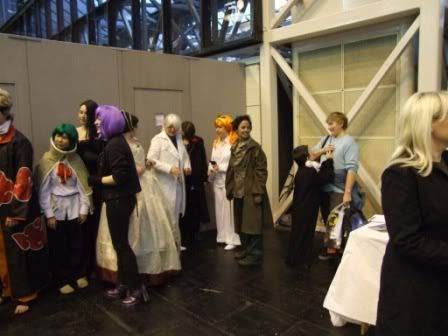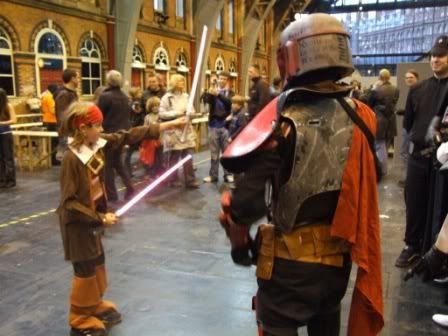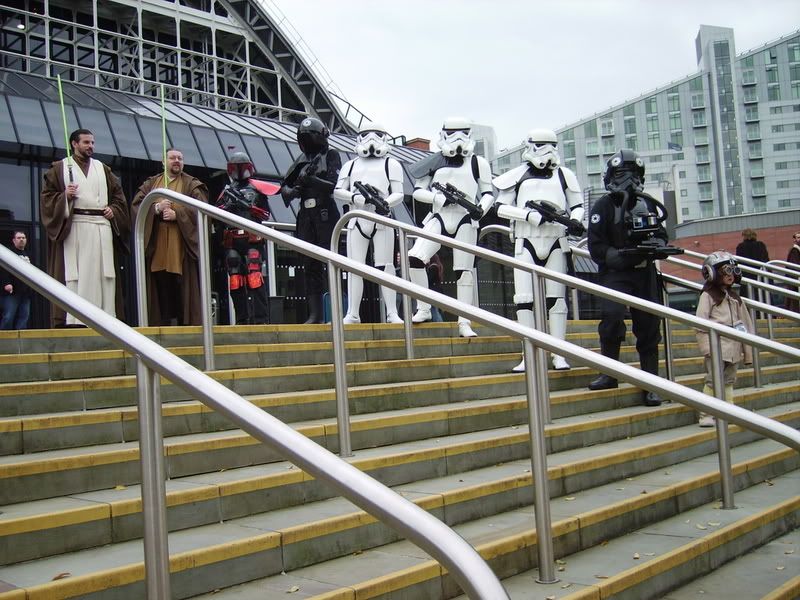 Edited by edgejedi88, 14 December 2007 - 03:20 PM.