Previously on Prison Break ...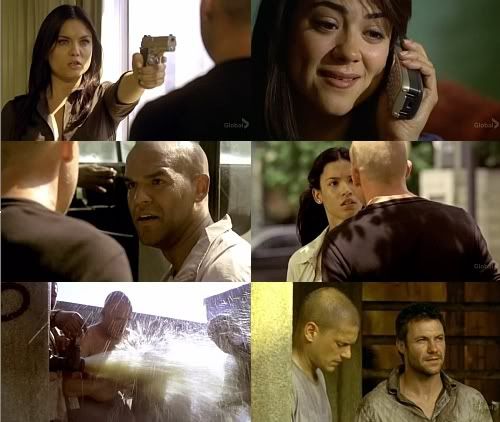 And next ...
Episode 3 - Call Waiting
Airs Monday October 1st
Key Points
- Michael is in Sona with Bellick, T-Bag and Mahone.
- The Company has LJ and Sara, and wants Whistler out in a week.
- Mahone got Whistler out of his hiding place to kill him for freedom.
- Michael won a reprieve for Whistler by getting water for the prison.
- Sucre is staying in Panama on the run.
- Lincoln has to follow orders from Susan, but investigates Sofia (Whistler's g/f).