Previously on Prison Break ...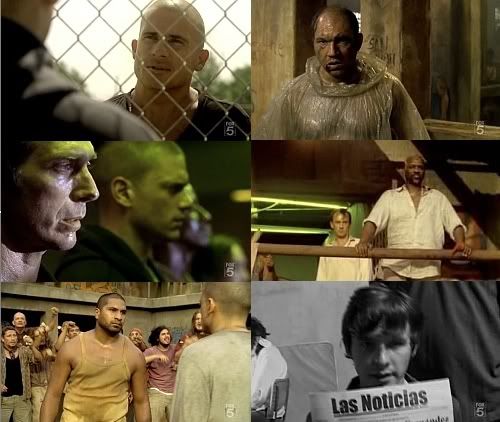 And next ...
Episode 2 - Fire/Water
Airs Monday September 24th
Key Points
- Michael is in Sona with Bellick, T-Bag and Mahone.
- The inmates run Sona, with the law on the outside.
- Mahone has no drugs left.
- Bellick is the lowest in the prison hierarchy.
- Lechero is in charge, and T-Bag tries to suck up to him.
- Linc finds out that LJ and Sara Tancredi have been kidnapped.
- Michael has to find and break out Whistler in a week or they're dead.