After the fantastic costumes I saw at GMEX 1 & 2, I was wondering if anyone was planning anything new for GMEX 3?
I wore my newest costume of a Rebel Fleet Trooper (from Star Wars A New Hope) at GMEX 2 - heres me facing off with a stormtrooper! Guess who won!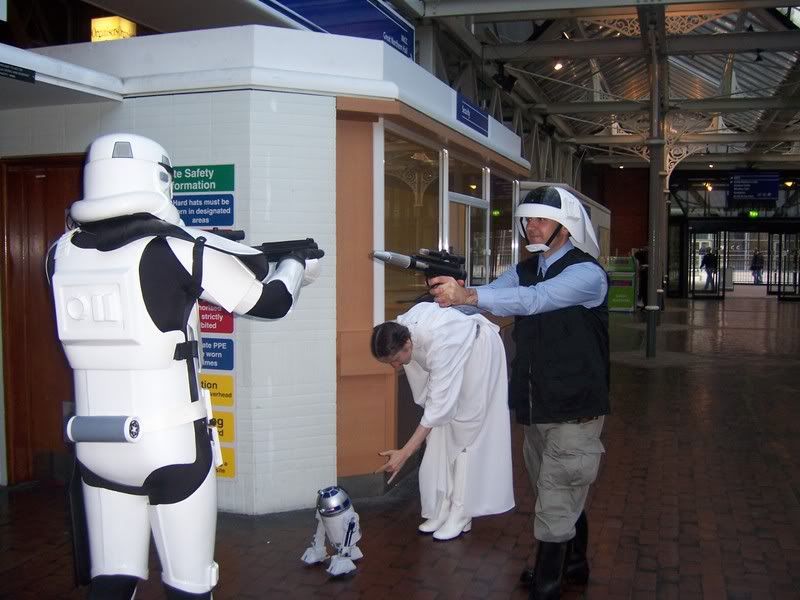 ...and I got choked by Vader too!