Hello all

Since we've got a few newbies lurking around the forum, I'd thought I'd start a thread for you to introduce yourselves. Of course us old timers can introduce ourselves as well so the newbies can see who we are and what we're into. It's just a little place for us to say hello and begin to get to know each other. Try not to wander off-topic too much but I know it usually happens here

Guess I'll begin shall I?
Alright, I'm Kell, I'm really old at 20 and I'm from Manchester. I work on the dvd section at HMV. I crew at the Showmasters events purely to be with my mates, I'm not actually that much into sci-fi stuff. I love listening to music, curling up in bed to watch dvds, taking photos of my silly mates, reading books & graphic novels, and drinking tea. I love spending time with my gorgeous nephew fatbabyJamie (that's his official name)

Beer's evil but I enjoy Southern Comfort & lemonade and White Russians

This is me, with DavidB. I hope one day to be as famous as he is

I also hope one day David will grow a beard so I can marry him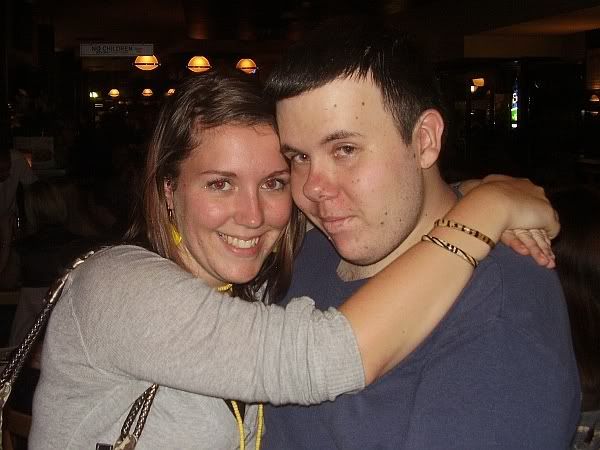 I have a livejournal and a myspace but if you add me on either of those and don't talk to me then I'll think you're an idiot

So who's next?
Edited by Kell, 24 September 2007 - 03:23 PM.