I don't know how many of you have heard about what happened to Liv & Charlie, but they were killed by a train on their way to do christmas shopping a few weeks ago. They went to my school and I'd seen them around during the 2 years they'd been there. I'm also good friends with Liv's sister, Stevie, who you may have seen on tv or read about in the paper. It was their memorial today and I felt so bad for Stevie, having to watch as others remembered her little sister. So please, pay your respects in here. You don't have to post anything....just look.
Thank you
Rest in peace Olivia & Charlotte - I'll never forget you
~ ~ ~ ~ ~
At the memorial, a recording of Liv singing a song was played. The song was Hero by Mariah Carey.
"When you feel like hope is gone, look inside you and be strong, and you'll finally see the truth, that a hero lies in you"
Charlie & Liv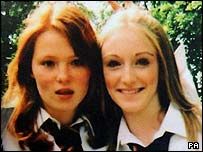 Charlie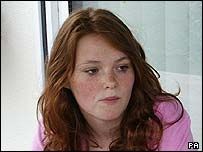 Liv
A tribute at the train platform from my best friend
Edited by luvme7754, 21 December 2005 - 10:13 PM.